---
Help Patriots print the paper!
Get the paper mailed to you!
---
---
!!!!!CORRECTION!!!!!
VOL 2 ISSUE 9
Astute readers pointed out that there is an error in Randy Neal's letter in the recent issue. He said that Kiki Miller was wearing a "Vote Yes" shirt at a recent City Council meeting and that she said, "I absolutely will be voting yes for the levy on May 16th and I encourage all of our citizens to do so as well." Actually, it appears that was Amy Evans. So we apologize to Kiki Miller for that misprint, and will be printing a correction in our next issue.
VOL 2 ISSUE 8
!!!!!CLARIFICATION!!!!!
Important Update on "The Coeur d'Alene School District #271 Report Card" by Erin B. article
A reader alerted us that our information on high school proficiency scores is only partially correct. She states,
"In order to report the students who achieved proficiency, you must combine those who were advanced with those who scored proficient.
ELA: advanced-31.2% + proficient-39.7% = Total proficient-70.9%
This is true for Math and Science as well."
So, the proficiency level for English Language Arts/Literacy when including advanced scores is higher than what the article reports and we apologize for this error. That said and including corrections, Math scores came in at 31.6% proficiency, and Science came in at 48.8% according to the 2022 ISAT Results spreadsheet available here: https://www.sde.idaho.gov/assessment/accountability/files/accountability-results/2022/2022-ISAT-Results.xlsx. Once again, we apologize for this error and will print a correction in the next issue.
---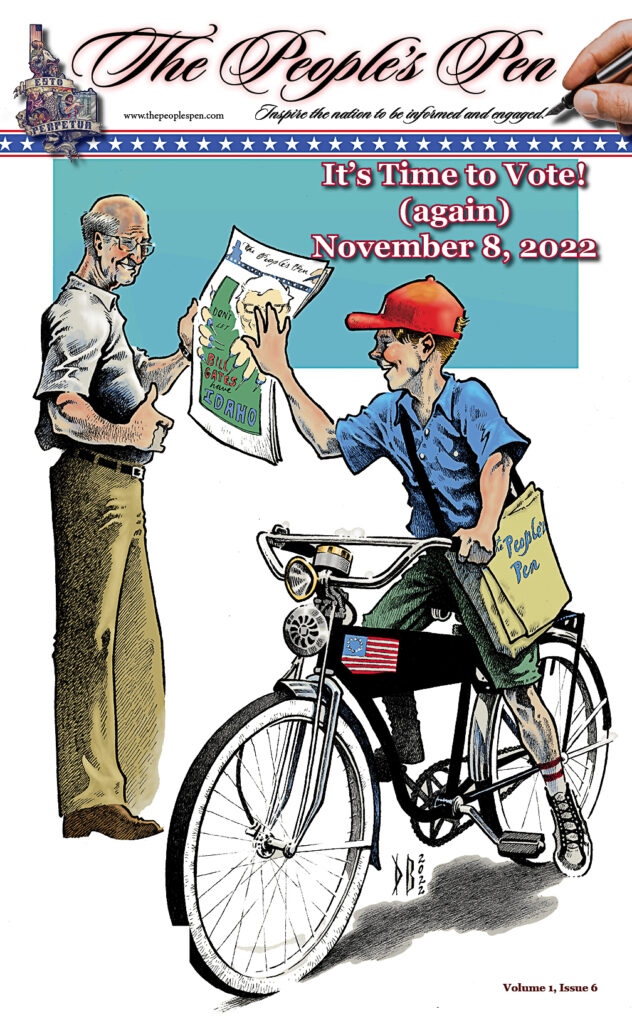 …perhaps it's just another example of the establishment media lashing their flaccid tentacles at us, our advertisers and ultimately the general public who is increasingly tired of their migraine-inducing rhetoric and bias disguised with corporate funded, think-tank contrived "inclusive" platitudes.
---
---
---
CONTACT US FOR:
AD RATES: ads@thepeoplespen.com or CLICK HERE.
EDITOR: editor@thepeoplespen.com
---
Help Patriots print the paper!
Get the paper mailed to you!